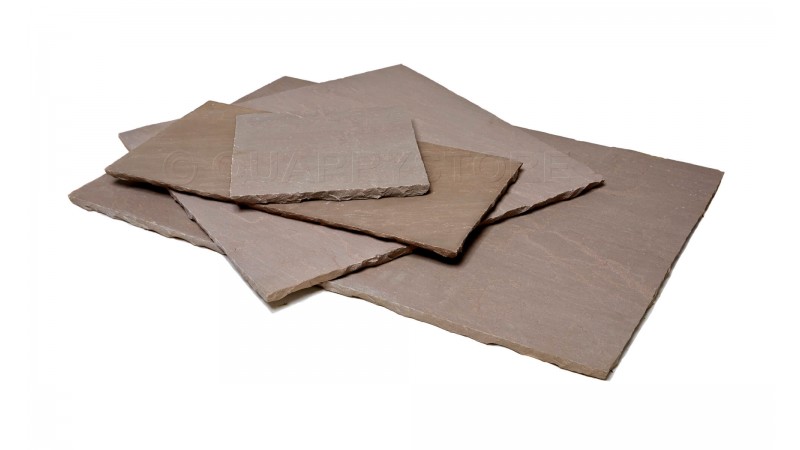 Autumn Brown Sandstone Paving (22mm Calibrated Mix pack)
Ex Tax: £27.50
Price in reward points: 270
Stock:

In Stock

Product Code:

autummbrownmixpack
Reset options
The classic 600 Series 22mm Calibrated Mix Pack of Autumn Brown Sandstone. This alluring stone has a durable and hardwearing finish making it a firm favourite across the UK and Ireland. With a warm brown appearance it works perfectly in a wide variety of garden and hardscape project styles. Mix pack size is perfect for bringing an enlarged feel to an area while also adding texture and character.
Finish: Riven/Natural Finish
Each Pack Contains;
600x900mm- 16 pieces

600x600mm- 16 pieces
600x290mm- 16 pieces
290x290mm- 12 pieces
Each pack is 18.36m2 (coverage approximately 20m2 with jointing at 15mm)

Please note that pack coverage is based on the area of stone without joints.